Peace of Mind Virtual Conference
*** CLICK HERE to watch the recorded program sessions for the POM Conference. ***
PBHA will be hosting its 2020 Peace of Mind Virtual Conference on October 20th and 21st. The event is free and open to all, but registration is required to attend.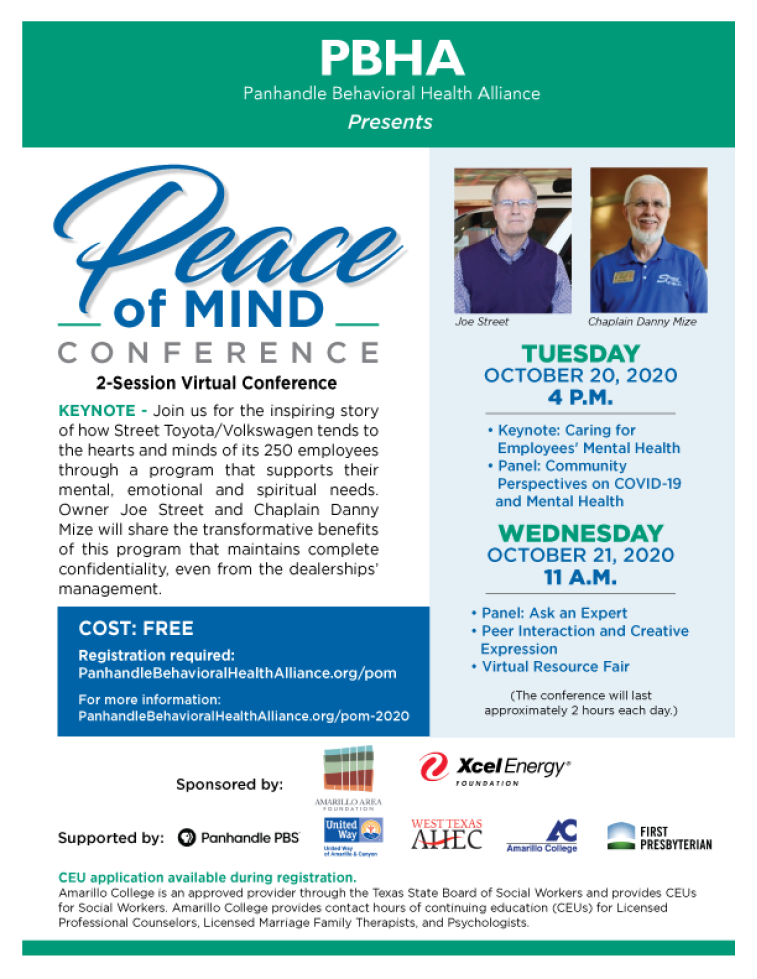 Day 1: Tuesday, October 20th from 4 – 5:30 pm
Day 2: Wednesday, October 21st from 11 am – 1 pm
CEUs are also available free of charge. To receive the CEU certificate, the following events must be attended in full: 1) Caring for Employees' Mental Health, 2) Community Perspectives on COVID-19 and Mental Health, and 3) Ask an Expert! Provider.
For questions, contact:
Shawrlette Uy
(806) 350-5271