The Panhandle Behavioral Health Alliance builds systems that improve the behavioral health life-cycle of care for all people of the Texas Panhandle.
The Panhandle Behavioral Health Alliance works to improve mental health care for everyone in Texas's top 27 counties, regardless of insurance status. Our goal is to better leverage available local, state, federal and private resources in order to develop a system of care for the region that:
is welcoming, accessible, vision-driven, recovery-oriented and integrated
increases the quality and effectiveness of service delivery for increasingly complex populations
Improves the efficiency of system operations, resource allocations and revenue generation processes across all funding streams
To that end, the PBHA is tasked to convene as a policy-making body to improve the planning, coordination, oversight and implementation required to create sustained and effective system change leading to optimal positive impact for our region.
We envision a Texas Panhandle which promotes behavioral health and wellness where all people have access to high quality behavioral health care when and where they need it.
We're out to improve the state of mental health care in our region so the process for getting behavioral health care is more like the process for getting physical health care — convenient, safe and within reach.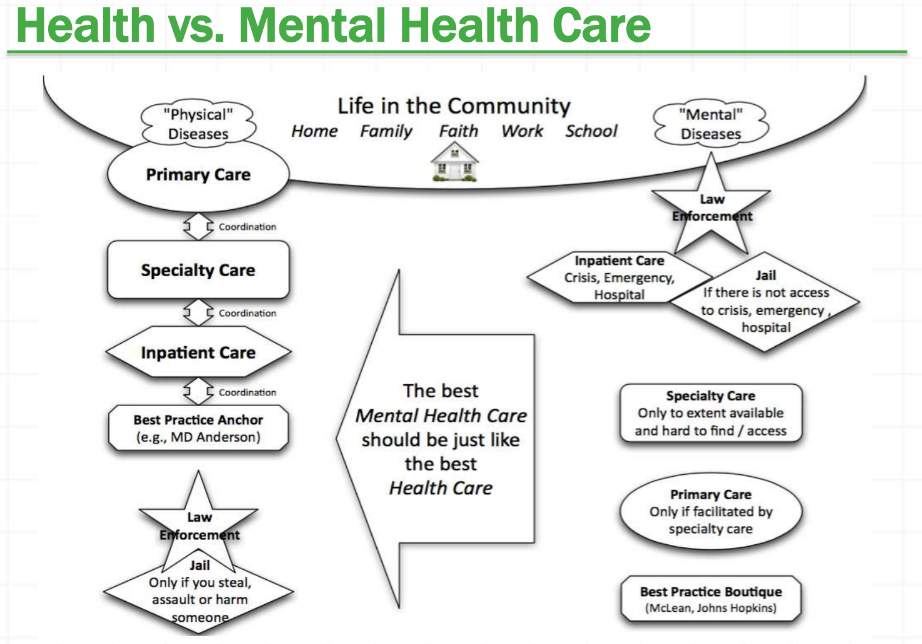 The counties included in the PBHA are -- from northwest to south -- Dallam, Sherman, Hansford, Ochiltree, Lipscomb, Hartley, Moore, Hutchinson, Roberts, Hemphill, Oldham, Potter, Carson, Gray, Wheeler, Deaf Smith, Randall, Armstrong, Donley, Collingsworth, Parmer, Castro, Swisher, Briscoe, Hall, Hale and Childress.